Bethesda News: I finished my to-do list | Columns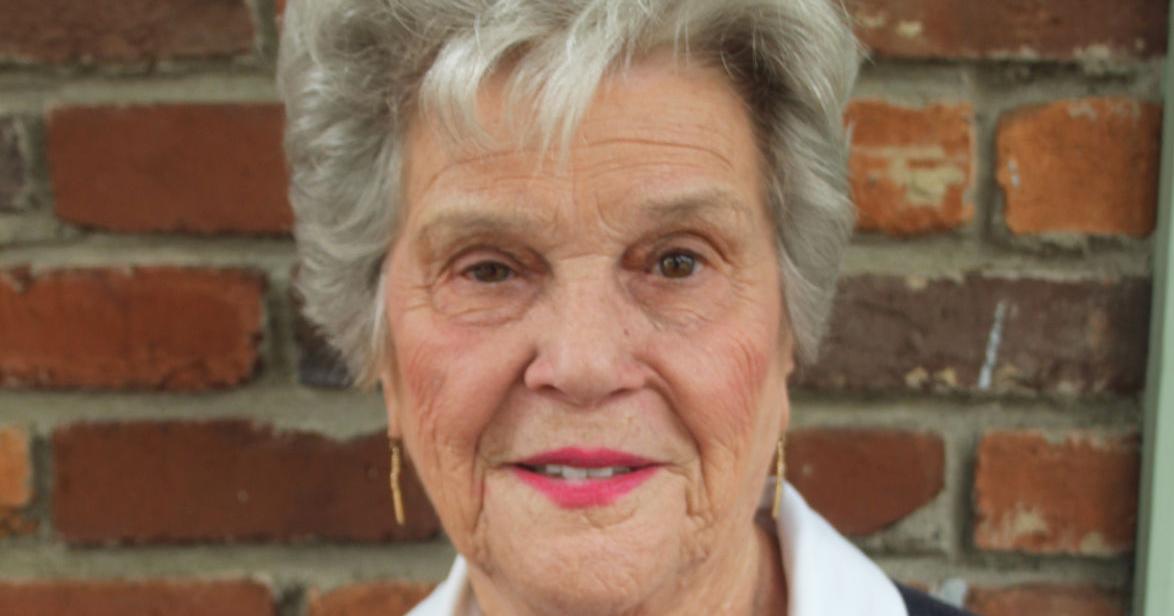 Thought of the Week: As you prioritize your day and your life, God deserves first place. You deserve the experience of putting Him there.
I want to personally invite each of you to Mt. Carmel CP Church on June 5th for our annual homecoming (according to records we are 195).
Our guest singers will be the Southridge Male Quartet who will sing classic Southern gospel songs. They have their own band, so you will enjoy LIVE music with GREAT harmony. The band consists of Joe Copolo (singer), Gordon Meador (manager and pianist), Hal Boaz (bassist), Vernon Burdett (baritone), Barney Burns (tenor), Chris Shannon (bassist) and Vance Jack, who plays several implements. The time is at 10:45 a.m. and will continue until 12:00 p.m., after which we invite you to stay and enjoy a covered meal under the pavilion. The church is located at 2300 Lewisburg Pike. Call me at 615-308-8205 if you need more information.
This Saturday evening, May 28, is the date of our FIRST Ice Cream Party. It will be held at Belleview CP Church, located on Murfreesboro Road. They will start serving grilled burgers and hot dogs with all the trimmings, fries, drinks and, of course, homemade ice cream, as well as homemade desserts, at 5 p.m. I understand they are going to have a silent auction this year.
The Walker Baptist Church at 1350 Main Street in Franklin will host its Youth Dinner on Saturday, May 28. They will be selling Boston butts, briskets and ribs from 4-6 p.m., and donations are recommended, all going to the church's youth trip north. Caroline. Contact Wally Whidby at 615-456-6770 for more information.
Happy birthday to my sister, Anita Gillespie, who will turn 91 this Saturday,
May 28. Thank you to those of you who asked for his address and to each of you who sent him a card. We wish him good health and many more years to celebrate.
Saturday June 4th is the date set for the annual Ice Cream Social event at Harpeth Lick CP Church. They will start serving at 4 p.m. They will have grilled burgers, hot dogs, grilled bologna sandwiches, fries, drinks, homemade desserts and, of course, homemade ice cream. They too will have a SILENT auction that will start at 4 p.m. and end at 6 p.m. They just contacted me to say they will have sugar free ice cream too.
Do you have a list of things you hope to do before you leave this world? Well I did until last week when I was able to score my LAST thing which was being able to go to Gatlinburg and ride the Skylift to the top where the Skybridge is and walk it . Thanks to Elaine Bradley Thompson and Danny Cotton who made sure my dreams came true by arranging this one night stay. Russell and I really appreciate our "youngest friends" taking us under their wing and making sure we have a GREAT time. We also enjoyed walking through Cades Cove where we saw three bears. Of course, it took us several hours to do it, as the traffic was bumper to bumper. There weren't as many people as I saw. I guess it was because the schools were still in session. I didn't mind the height at all, and the glass bottom was only located in the center of the bridge. All I can say is that it was AMAZING!
WOW! That's the only word I can use to commend Dr. David Snowden and the Franklin Special School District Board of Education for the BEAUTIFUL Performing Arts Center. Of course, I am aware that it took many other people to see that this center was built. Russell and I had the privilege of attending the ribbon cutting recently along with hundreds of others. If you have more time one day, come see what I'm talking about. The Legacy Room tells the story of the school district from its beginnings in 1906 and features retired educators. (Of course, I was excited when I noticed The Story Bus story.)
Congratulations to EVERYONE who helped make this dream come true.
I would have loved to see the expressions on Mark and Lynn Paris' faces when they learned that their granddaughter, Emma Collins, was returning to the National Finals Rodeo in Perry, Georgia. She qualified in the same four events as last year. She was a state tag team champion. She and Roany Clendenin have been together for three years and are the FIRST girls team to win the tag team championship every year. They are also the first women's team to win a championship as head and healer each. Star Rodeo began May 21 and will feature six rodeos. Emma has already planned to go rodeo in high school this fall. She is the daughter of Slade and Jenny Paris Collins. Well done, Emma!
Congratulations are in order to Alice Crager, who recently won Little Wrangler Rookie of the Year at the Alabama Little Britches Rodeo. We are proud of you Alice. She is the daughter of Preston and Megan Bond Crager as well as the granddaughter of Dan Bond and Phyliss Bond.
We were sorry to learn of the fire that destroyed George and Jacquie Boyd's home last week. They lost EVERYTHING. A fund has been created with any Caisse des Régions if you wish to help them. As you and I both know, insurance NEVER covers anything that needs to be replaced. Please continue to keep them in your prayers.
Do you have your calendar, or should I say, calendars handy so you can mark the dates for ALL ice cream suppers and local events? I've told you about Belleview and Harpeth Lick CP Churches, so now I'll take you to July: June 11 at College Grove Church UM, June 18 at Bethesda Church UM, June 25 at Wesley Chapel Church UM , July 9 at Ash Hill CP Church, July 16 at Flat Creek Community Center, July 23 at Mt. Carmel CP Church, and July 30 at Cross Keys Baptist and Holts Corner Baptist. I'll bring you the times later, but the majority of them will start at 4 p.m.
If you know of any others, please call me so I can add them to my calendar at 615-308-8205. (At the moment, I don't have anyone on July 2, because it's the July 4 weekend.)
Mark your calendar July 10-14, as those are the dates for VBS at Bethesda UMC. It will be held from 5:30 p.m. to 8:00 p.m. each evening. This is a FREE event that includes dinner each night as well as receiving a FREE shirt. Check out the IHeartBethesda Facebook page for an entry form. I will continue to remind you.
Our prayers are always needed for friends as well as family. Please add Joyce Bush, sister of Doris Hickman; Bob Martin, one of our bus drivers who was seriously injured in a bus accident; Jessica Mayfield; Janice McGee; Tom Frost; Faye Borum; Coco Franks; Brenda Clarkson; David and Dolores Gilreath; Jerry Bozeman; Mary Jordan; Jimmy Thompson; Dee Lynch; Joyce Watson; Elaine McBride, niece of Russell Smith; Everett Hayes; Judy and Ronnie Pitt; Heather Thompson; Sandy McCullom; Connie Watson Molina; Pat Marlin; Jimmy Cornelison; as well as others who need it.
Our deepest condolences go out to the families who have recently lost loved ones. Some we are aware of are Frank Soto; Joe Crabtree; Ray Reddiker; Joe Parsley, father of Heather (Brad) Thompson; Jerry Jordan, son of the late "Chop" and Janice Jordan; Julie Anderson Hazelwood; Karen Andrews; Bob Padgett; Ann Grigsby Thomas; Chuck McPherson; Jim Green; Charles Harold Brown; Sandy Thompson; Tricia Bowden Haraway; as well as others.